【Edo Hand-Painted Lantern Chochin】 Bow-tiered Lantern Order Form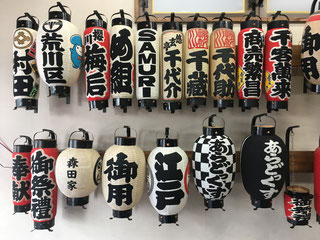 What is Edo hand-painted lanterns?
From around the middle of the Edo period (1603-1867), there were many painting craftsmen working in the Asakusa area.
From around the Meiji period (1868-1912), the wholesaler system was developed and the division of labor between chochin (lantern) manufacturers and those specializing in chochin lettering began to progress.
The characters drawn on the lantern are generally called Edo characters, and the lantern makers used to draw the original Senja-fuda (Senja-fuda) to be pasted on shrines and temples.
Senja-fuda are drawn within a frame, but lantern does not have a frame line, so the characters are drawn a little more spontaneously. Also, the family crest is drawn in black on a white background, unlike the way kimono crests are inserted. It is easy to see from a distance, and the lines are drawn in a creative and well-balanced manner.
Order Flow
How to Fill Our Order Sheet
Please fill in the order form according to the items. When you have completed the form, please check it again and send it to us. You must create your account at Suigenkyo Online Store to place your order. If you have not registered yet, you can do this from here.
After we received the form below, we will contact you by e-mail to discuss your design.
The price will vary depending on the number of characters and design. We will send you an estimate cost as soon as we have checked your order. All consultations are free of charge until we receive your order. Please feel free to contact us.
Billing and payment
We will send the invoice information to your e-mail address.
Please follow the instruction to make your payment.
Commencement of product production
We will start crafting your product after confirmation of the payment.
Arrival of goods
It might take 1-2 months to deliver your products as this is all handmade. Please note that the delivery time may be unavoidably delayed due to material shortages or delays in the production process.
Order Sheet
shape of a paper lantern with bow-shaped handle
Long size
13 cm (diameter) X 50 cm (length)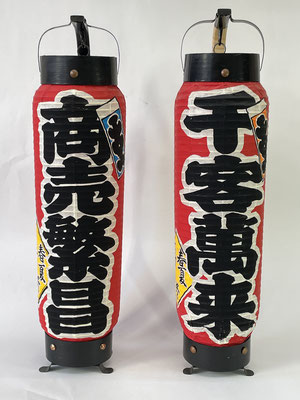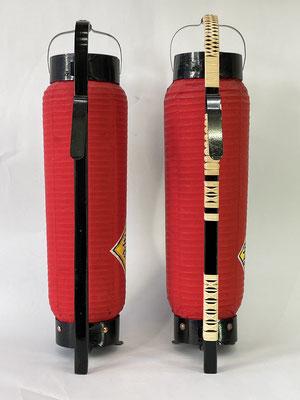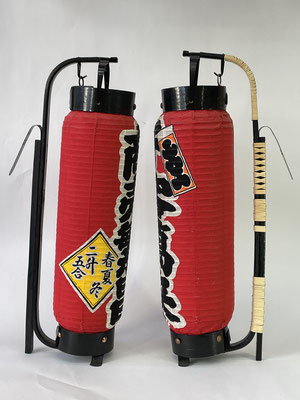 ---
Oval size
21.5 cm (diameter) X 47 cm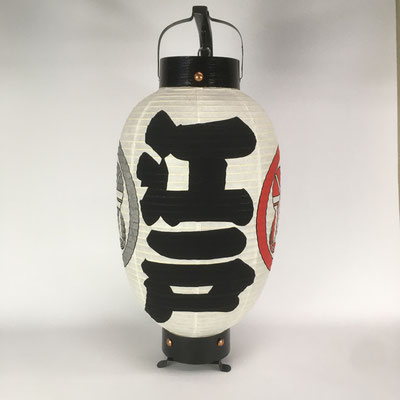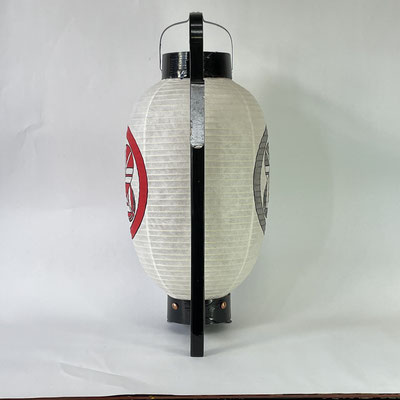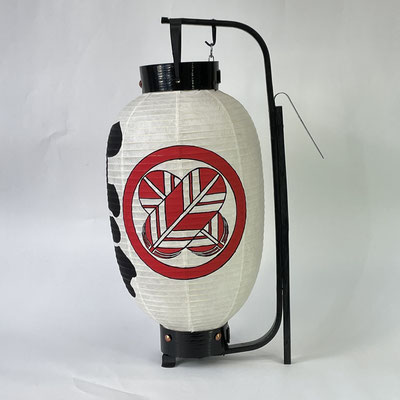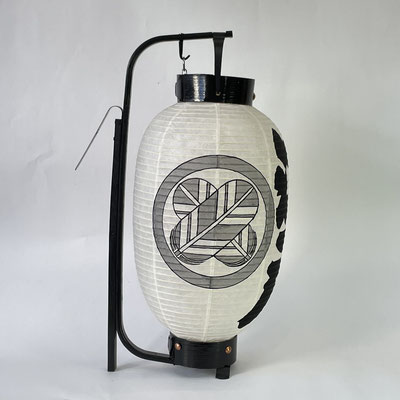 Round shape
24 cm (diameter) X 38 cm (diameter)