Kyoto Montsuki Co., Ltd. is a company with a mission to "take on the challenge of producing the world's best black". It is a company that devotes its life to "black," a business that combines traditional techniques handed down from generation to generation with modern trends. After passing through the jet-black entrance curtain and finished greeting at the reception desk, I was shown to their guest room. Then, Mr. Toru Arakawa, the president of the company, came to the room and he said, "I have just had one interview. Please ask me anything!". He seemed to be quite accustomed to being interviewed. We interviewed Mr. Arakawa, who is in demand by the media, about his thoughts on his work and various other topics.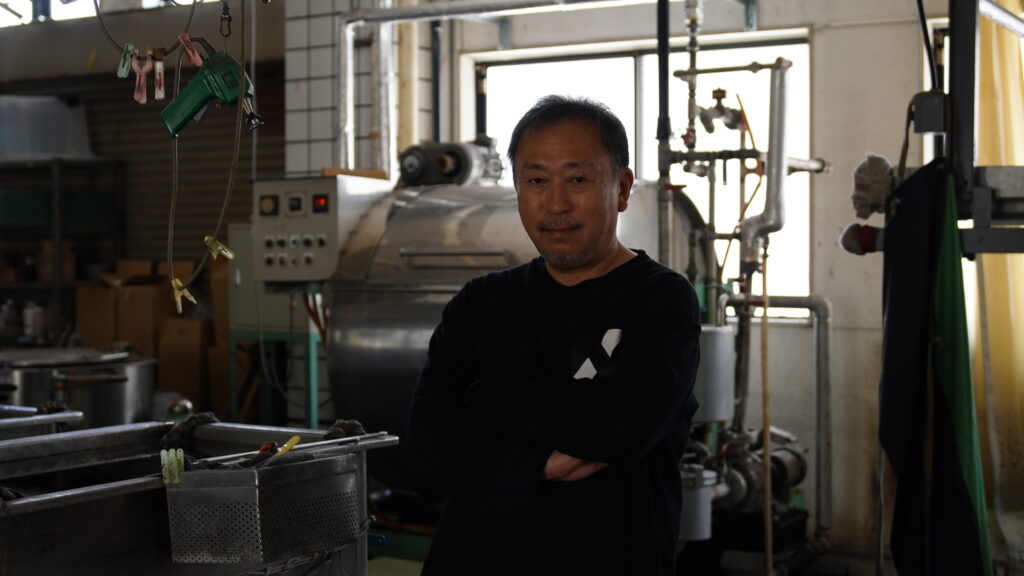 —Tell us about your upbringing from your childhood.

I was told by my parents that I was a naughty child. I didn't study very seriously and was passionate about soccer as a club activity. I love soccer so much that I still play in senior soccer club! Since high school, alongside those club activities, I have been had part-time here at Kyoto Montsuki Co., Ltd. After graduating from college, I worked as a sales representative for another company for about three years, with my ambition of taking over the company. The reason I did not take over the family business right away was because I thought I could gain some experience that I could not have in the family business. Also, I already had the part-time job there before, so I had some understanding of the family business. Even though I was aware that I would inevitably take over the company when I was working for other companies, I joined the company with an uneasy feeling about the future since the craft industry was started to go downhill.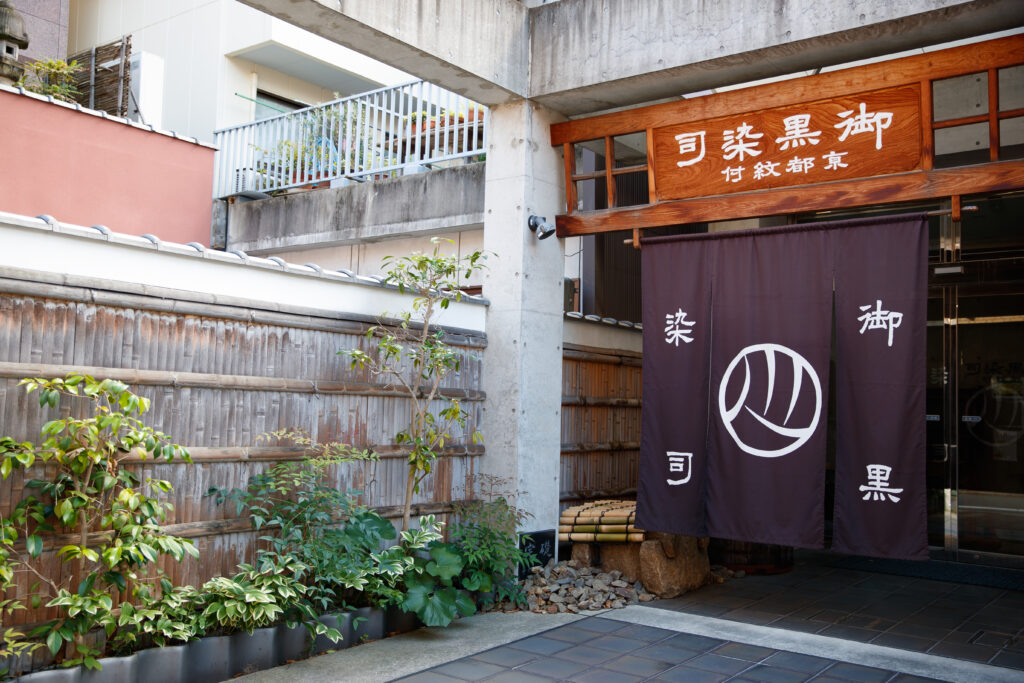 —Even though the company has been in business for more than 100 years, you were still concerned about the future of the company. You have been the president of Kyoto Montsuki for a long time. What do you see as the strengths of Kyoto Montsuki?

It is our intention with a strong focus on black. We are introducing various new technologies to master black. (I can't show you the process because it's a business secret. lol) I believe that we can protect these techniques and traditions and evolve them by adjusting the current needs of the market. As an heir to this company that has been in existence for generations, I have my own thoughts. It is often said that a company goes out of business in the third generation, but I think that is because the company is not able to adapt to the changing market demand. However, I believe that they will sink if they do not realize that there is a gap between supply and demand, or they are unable to respond to this gap. As a manager, I believe that we must ride the wave of new demand while keeping our main business concept and legacy.
Looking at the traditional cultures exsting in the world, I believe that Japan has by far the largest number of traditional cultures remaining. I believe that it is our and younger generation's responsibility to preserve this tradition.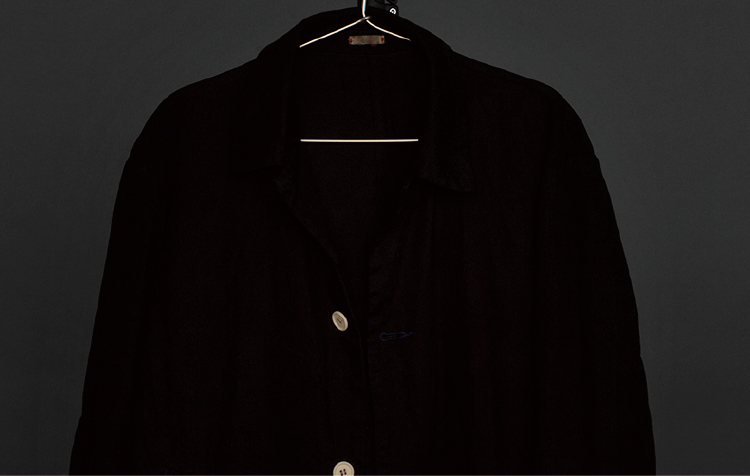 —How do you relieve stress?

I only have a little of stress as I enjoy my work. This is because when I think about the future, I naturally come up with tasks that need to be done. I enjoy the stress that is created in the process of completing them one by one and making an effort. Nevertheless, I still depend on my friends when I get stressed out. I often play soccer as a hobby, and the stress naturally disappears when we move around together, talk, and do stupid things.

—Who do you respect?

The person I respect is my father. He worked hard at his job and had a lot of ideas. Above all, I admire his ability to take an action for new projects. He tried many things and never knew how to give up. I respect him very much for the way he worked things out until he achieves them.

—Are there any words that your father passed down to you, or words that are important to you?

We have two key concepts: "going back to our starting point" and "endurance". "Going back to the starting point" is based on the idea that we should never forget our starting point in our work. "Endurance" means to us is that we should never forget to be thankful in the midst of many ups and downs. These are the two most important things in our work.

—The Kyoto Montsuki still has a strong impression of black. What is your impression of black?

Dignified. Manly. Powerful.In Japanese, there are many colors that represent black, such as jet black and sumi color. I think the fact that Japanese people have black eyes also has an influence for this. I think black is a color that is familiar to Japanese people and can be expressed in various ways with the single color. I am proud that we can do this job because we are Japanese, and I believe that our job is to make the color "pitch black" instead of black.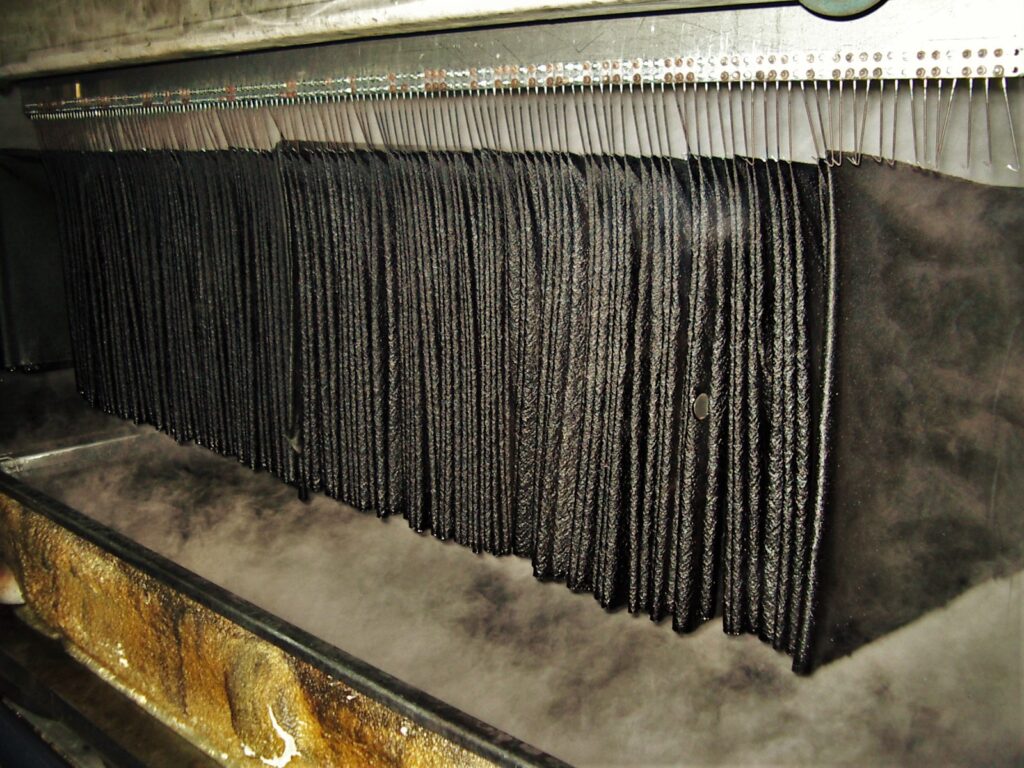 —What kind of person would you like to work with?

Someone who is a bright, energetic and honest person. I think a good environment will naturally be created with such people. Making money is just a means, and our goal is to do good for the world and for people. When people with the same thoughts join our company, they become more than employees; they become like family. Some people don't like this kind of athletic atmosphere, but the most important things are "bright," "energetic," and "honest"!

—Finally, what is your outlook for the future?

We have started a project called "Rewear Project" in which we re-dye old and soiled clothes by utilizing our own black dyeing technology. We are currently preparing to offer this service outside of Japan, and in the future, we would like to make the world aware of the fact that discarded clothing can be dyed black. At the same time, we want to preserve the tradition of Montsuki. This is not a vision, but a destiny.
You can watch Kyoto Montsuki at work on YouTube!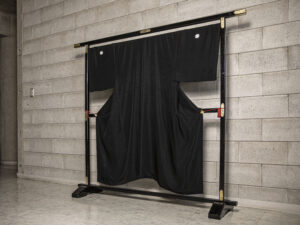 Suigenkyo Online Store
We offer a wide range of products including tableware, accessories, and interior design.
Suigenkyo YouTube
You can see the making process of the products listed on Suigenkyo Online Store.