Kyo-Gawara Co. is located in Fushimi ward, Kyoto city. The company delivers tiles to the Four Seasons Hotel Kyoto, Kyoto International Conference Center, and even to private homes overseas. For this interview, we spoke with Masahisa Asada, the company's representative.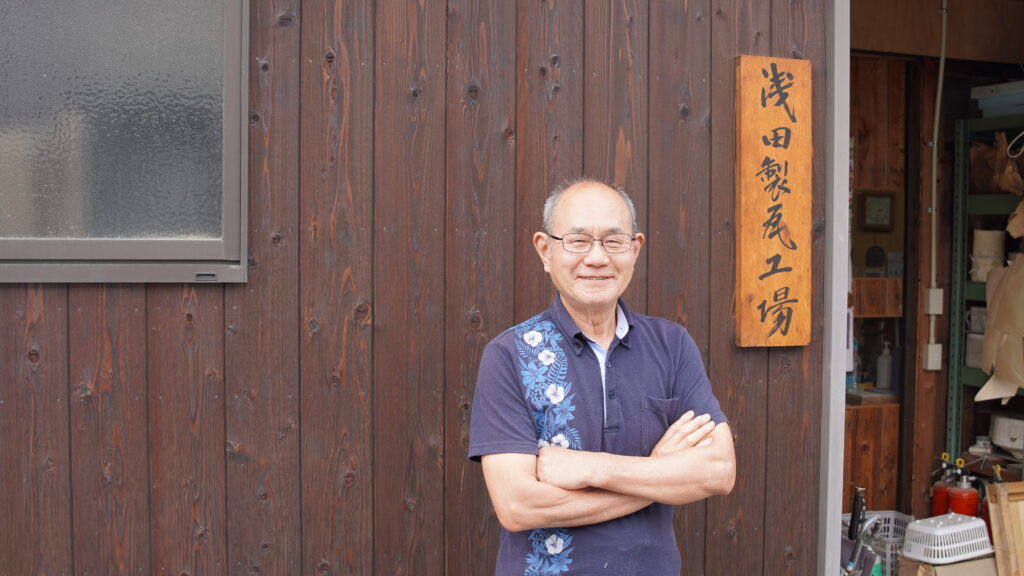 —What is your background since your childhood?

I was born and raised in Kyoto. I loved to exercise and used to run around a lot. I didn't play any specific sports, but I played badminton and gymnastics. I experienced a wide range of sports, from ball games to mountaineering. I knew that I would probably take over the family business in the future when I was still elementary school student. And my mentor, who was working for my parents' factory at the time, recommended that I attend an architecture college, so I entered the Osaka Institute of Technology. Even if I were to take over the family business, I would need to study architecture, so I learned about blueprints, drawing, and how to express things in drawings. In the context of the times, it was inevitable that the eldest son would take over the business, so I joined the family business after graduating from my college.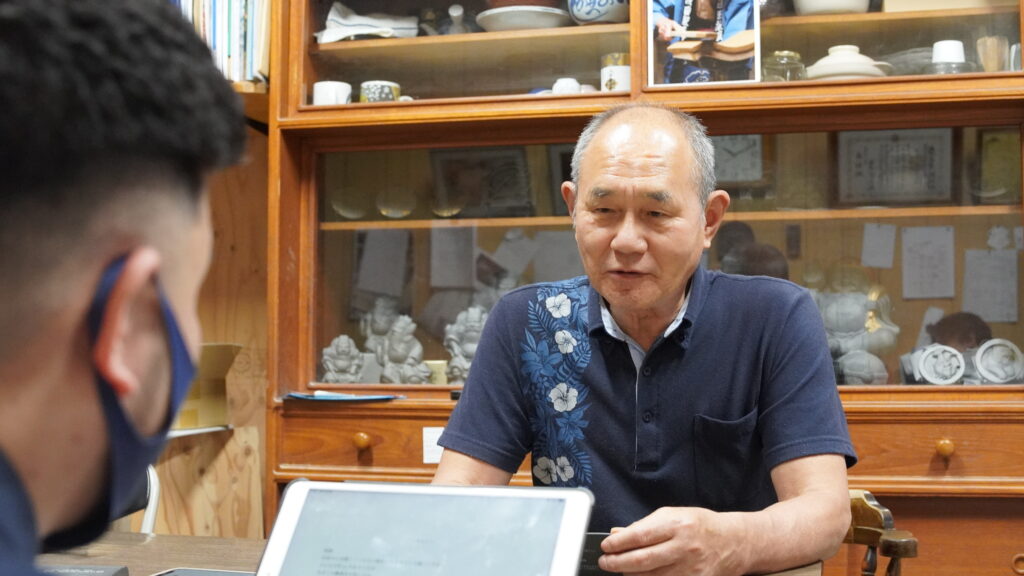 —What is the important thing in your work?

It's perseverance and curiosity; there are times when you get frustrated when you do one thing or keep doing another. It helps when things don't go the way you wanted, and you feel like giving up. It's not always a good thing.

—Is there anything that only you can do or be proud of?

There's nothing like that. (laughs) Anyone can do it if they keep trying. Keep working. Motivating yourself. This is the only important thing whether you can face it or not.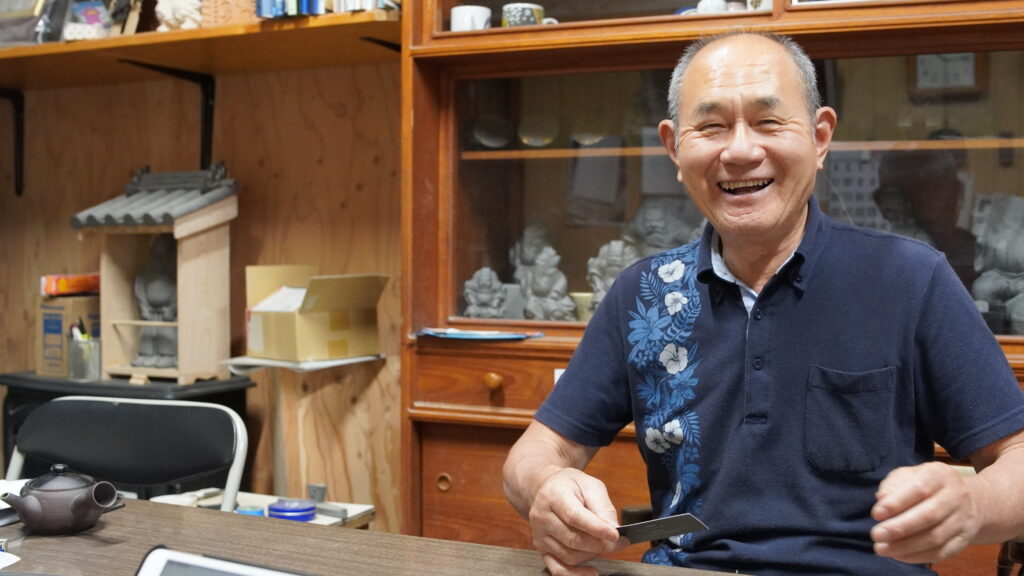 —You're smiling all the time, aren't you, Asada-san! is there time when you get stressed?

I get stressed all the time (laugh). I don't have a tile business at the moment although my main business is making roof tiles. I wonder what I'll do with that. To be honest. I've been aware that the demand for roof tiles has been disappearing rapidly since before the Great Hanshin-Awaji Earthquake. At the time, there were reports that roof tiles were heavy and bad. While that was not true for newly built houses, such reports came out even though the houses at that time were already aging and the buildings themselves were in a poor condition. The news made me sad and angry and the reports enabled people to start moving away from roof tiles. General contractors and housebuilders have been pulling out of the tile business. However, what I want to say here is that kawara is the most suitable tile for Japanese architecture, and the time will definitely come when the quality of kawara will be reevaluated. I am sure of it. It is a matter of whether or not I can sustain this business until then. In order to preserve the tradition of Japanese tiles, we need to create something new by using kawara until the time comes. That could be wall, floor materials, planters and coasters. From now on, I would like to create tableware.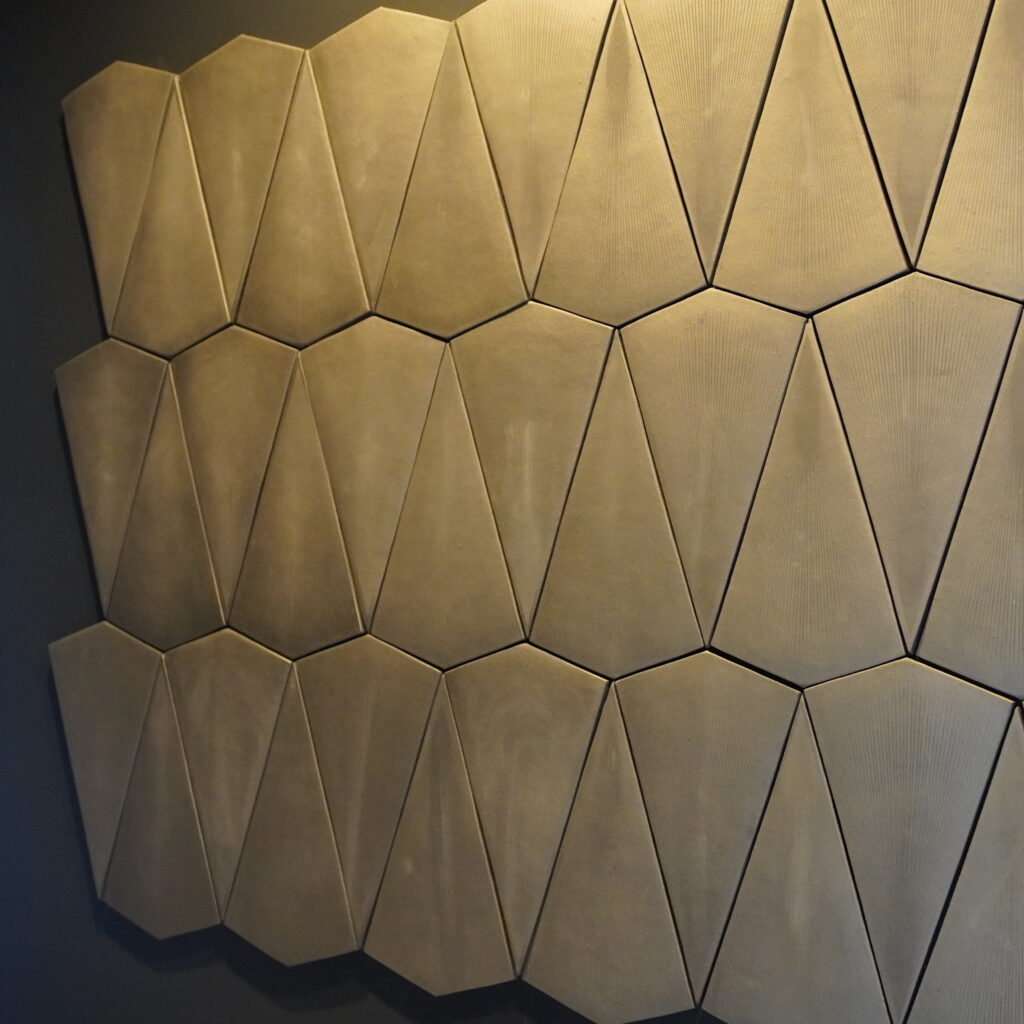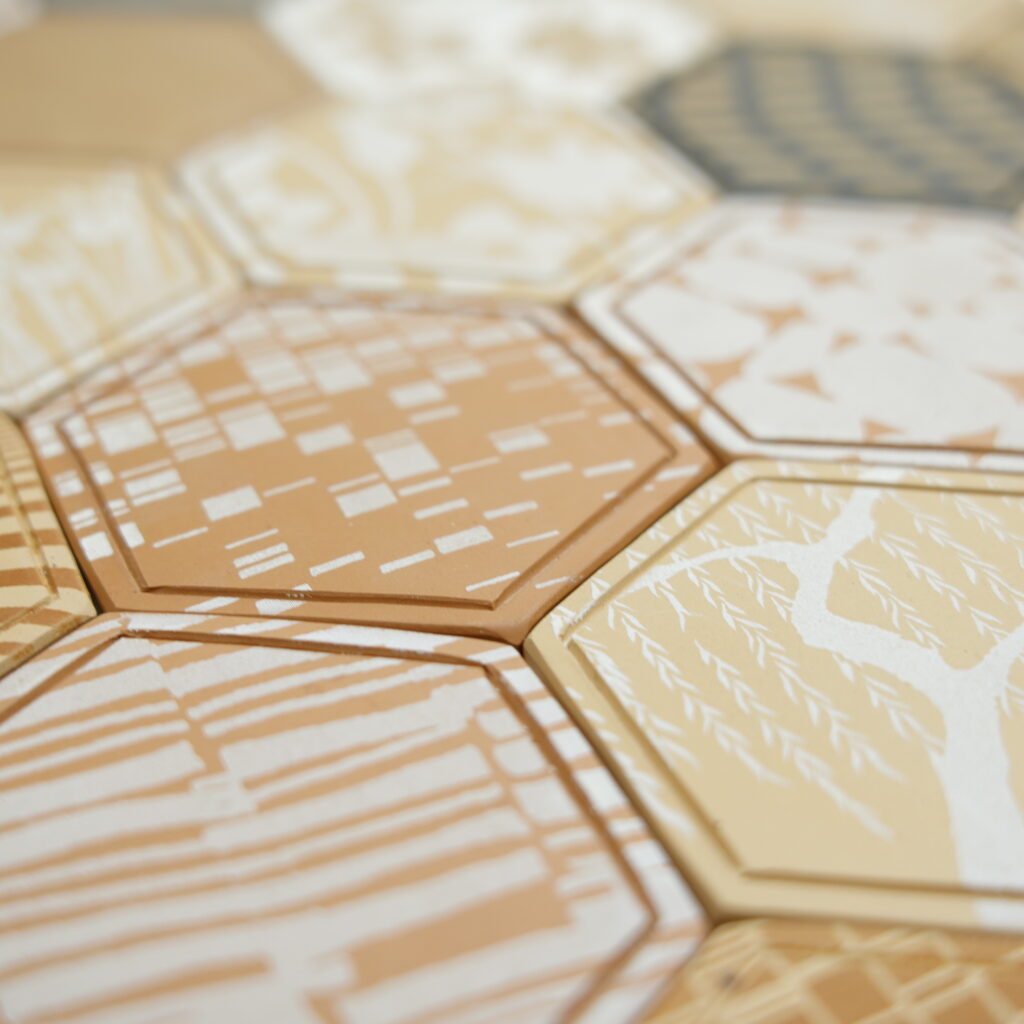 —To make coasters and planters is something new – a fusion with new things, isn't it? Do you have any resistance to incorporate new things to your traditional craft-making?

My father believe that something is made for a roof should not be anywhere, but on the roof so I started absorbing various things. When he had a graduate student apprentice, he studied muscle fibers, and he used movement analysis and electromyography to study the differences in muscle movement between experts and beginners. It was actually published in a paper, and that way, those who learn later on will be able to learn faster.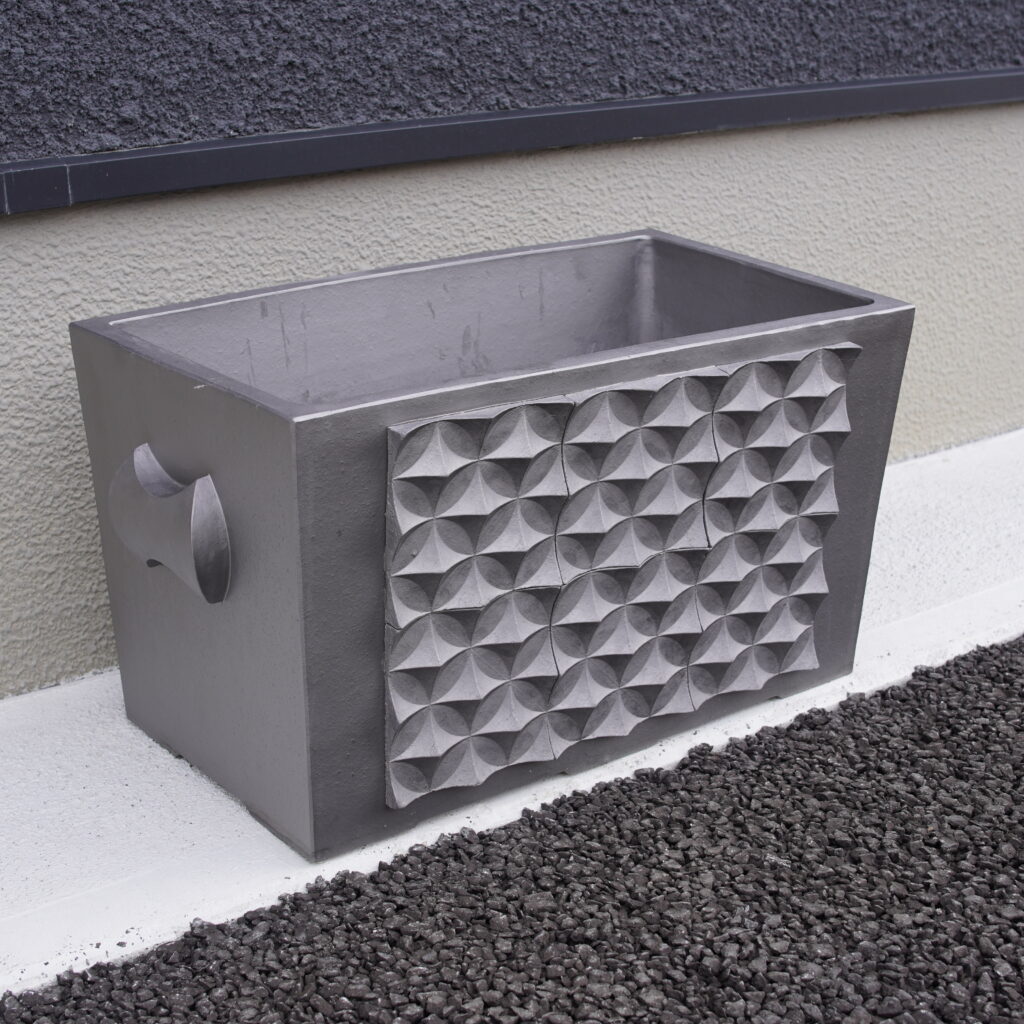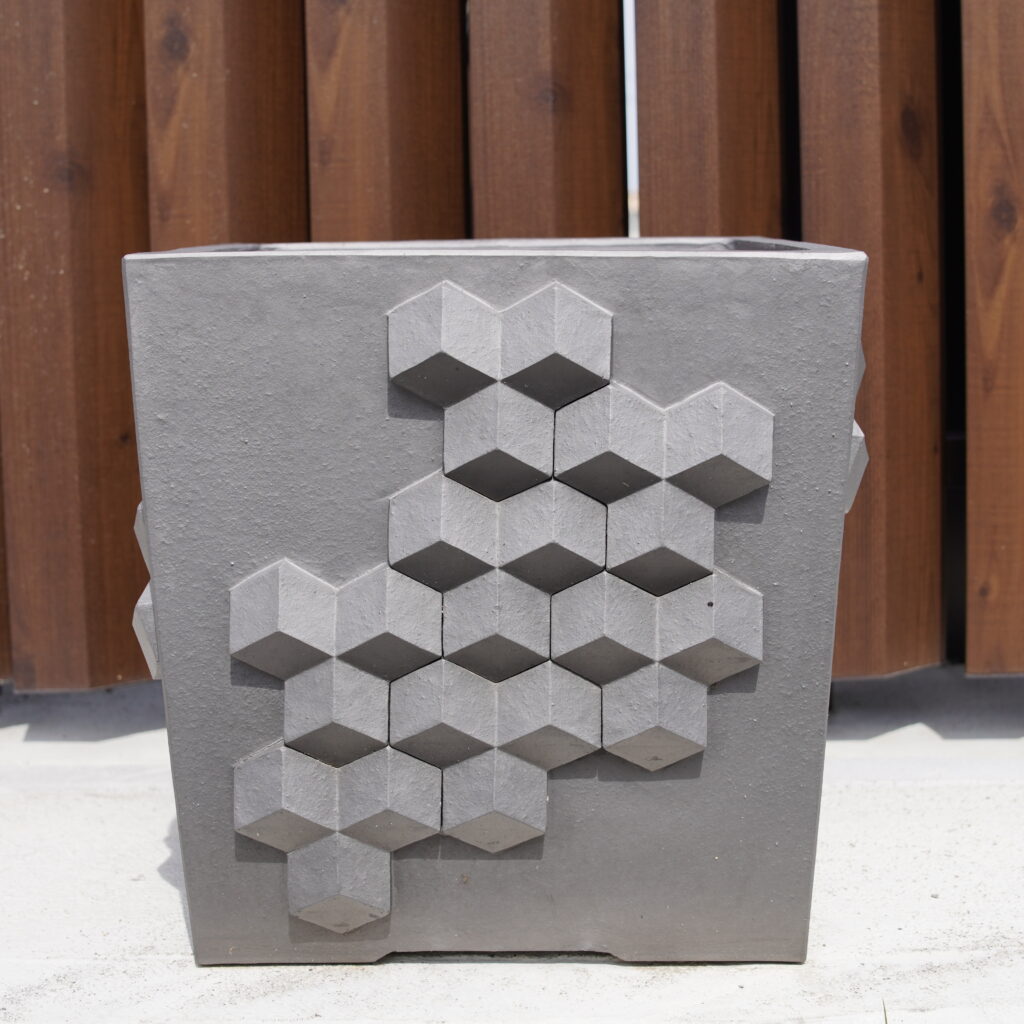 —Is there anyone you admire?


It can be my father. He is a man whose hobby is his job, and he didn't mechanize his work. He preferred to make things by hand, and while other companies around him were mechanizing, our company was the only one that did not use machines. That is the reason why we became the only Kyoto tile store in Kyoto. We believe that it is important how much your attention is paid to what cannot be done by machine. I think we have survived this long because we did not leave it to machines.

—We would like to cultivate future craftsmen. What do you think about the relationship between craftsmen and young people today?

It is difficult to match craftsmen who want to teach and young people who want to learn. As we get older and our physical strength also becomes a bit weak, what we can only do is to preserve the tradition. So, if you see a video of the work, you can understand the movements to some extent. The only thing those new young people should do is to repeat it over and over again. I would like to keep the traditional craft-making of Japanese tiles as a video in this era. There is no technique needed for making the tile. You can definitely make good products if you have perseverance and motivation.
You can watch the production process of Kyoto tile on YouTube!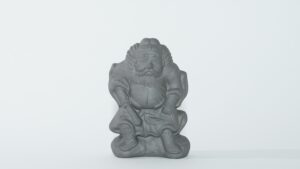 Suigenkyo Online Store
We offer a wide range of products including tableware, accessories, and interior design.
Suigenkyo YouTube
You can see the making process of the products listed on Suigenkyo Online Store.